Environmental & Science Education
STEM
Sustainability
Society
Climate Change
Edward Hessler
About the Assessment
The Fourth National Climate Assessment was released by the Trump Administration on Friday night, November 23, an effort to bury it. Amy Kobuchar (D-MN) commented about this "news dump" on ABC's This Week, "They couldn't pick a day where they tried to get less attention on this report.
The National Climate Assessment (NCA) is a 13-agency consensus document from the U. S. Global Climate Change Research Program (USGCRA) which was established by Presidential initiative in 1989 and mandated by the U. S. Congress in the Global Change Research Act (GCRA) of 1990 to develop and coordinate "a comprehensive and integrated United States research program which will assist the Nation and the world to understand, assess, predict, and respond to human-induced and natural processes of global change." The NCA is required every four years.
The Fourth National Climate Assessment (NCA4) fulfills that mandate in two volumes. This report, Volume II, draws on the foundational science described in Volume I, the
Climate Science Special Report (CSSR).
Volume II focuses on the human welfare, societal, and environmental elements of
climate change
and variability for 10 regions and 18 national topics, with particular attention paid to observed and projected risks, impacts, consideration of risk reduction, and implications under different mitigation pathways. Where possible, NCA4 Volume II provides examples of actions underway in communities across the United States to reduce the risks associated with climate change, increase resilience, and improve livelihoods.
A Presidential Tweet
Before the Thanksgiving holiday, President Trump tweeted using his stand-by typical caps for emphasis, "Brutal and Extended Cold Blast could shatter ALL RECORDS - Whatever happened to Global Warming.?"

"Whatever happened to global warming,"

indeed. In short: it is a happening thing and it is going to get worse, much worse unless something is done now.
Extracts
Before I include some extracts, Gavin Schmidt of RealClimate made some useful comments about the report, "The basic picture is utterly unsurprising, but the real interest in the NCA is the detailed work on vulnerabilities and sectorial impacts in 10 specific regions of the US. The writing teams for those sections include a whole raft of scientists and local stakeholders and so if you think climate reports are the same old, same old, it's where you should go to read things you might not have seen before." Here are a few highlights from the NCA overview.
--

Earth's climate is now changing faster than at any point in the history of modern civilization, primarily as a result of human activities. The impacts of global

climate change

are already being felt in the United States and are projected to intensify in the future—but the severity of future impacts will depend largely on actions taken to reduce greenhouse gas emissions and to adapt to the changes that will occur.
--
However, the unambiguous long-term warming trend in global average temperature over the last century cannot be explained by natural factors alone. Greenhouse gas emissions from human activities are the only factors that can account for the observed warming over the last century; there are no credible alternative human or natural explanations supported by the observational evidence. Without human activities, the influence of natural factors alone would actually have had a slight cooling effect on global climate over the last 50 years
--
High temperature extremes, heavy precipitation events, high tide flooding events along the U.S. coastline, ocean acidification and warming, and forest fires in the western United States and Alaska are all projected to continue to increase, while land and sea ice cover, snowpack, and surface soil moisture are expected to continue to decline in the coming decades.
--
Without more significant global greenhouse gas mitigation and regional adaptation efforts, climate change is expected to cause substantial losses to infrastructure and property and impede the rate of economic growth over this century. ... However, the continued warming that is projected to occur without significant reductions in global greenhouse gas emissions is expected to cause substantial net damage to the U.S. economy, especially in the absence of increased adaptation efforts. The potential for losses in some sectors could reach hundreds of billions of dollars per year by the end of this century.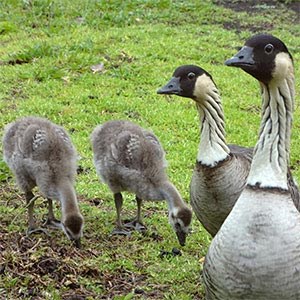 --

Climate change has already had observable impacts on biodiversity and ecosystems throughout the United States that are expected to continue. Many species are shifting their ranges, and changes in the timing of important biological events (such as migration and reproduction) are occurring in response to climate change .

Climate change is also aiding the spread of invasive species

, recognized as a major driver of

biodiversity

loss and substantial ecological and economic costs globally.
--
Ocean warming and acidification pose high and growing risks for many marine organisms, and the impacts of climate change on ocean ecosystems are expected to lead to reductions in important ecosystem services such as aquaculture, fishery productivity, and recreational opportunities
. While climate change impacts on ocean ecosystems are widespread, the scope of ecosystem impacts occurring in tropical and polar areas is greater than anywhere else in the world.
--
Many activities within the public and private sectors aim for or have the effect of reducing greenhouse gas emissions, such as the increasing use of natural gas in place of coal or the expansion of wind and solar energy to generate electricity. Fossil fuel combustion accounts for approximately 85% of total U.S. greenhouse gas emissions, with agriculture, land-cover change, industrial processes, and methane from fossil fuel extraction and processing as well as from waste (including landfills, wastewater treatment, and composting) accounting for most of the remainder. A number of efforts exist at the federal level to promote low-carbon energy technologies and to increase soil and forest carbon storage.
--
Effective adaptation can also enhance social welfare in many ways that can be difficult to quantify, including improving economic opportunity, health, equity, national security, education, social connectivity, and sense of place, while safeguarding cultural resources and enhancing environmental quality. Aggregating these benefits into a single monetary value is not always the best approach, and more fundamentally, communities may value benefits differently.
--
To help communities across the United States learn from one another in their efforts to build resilience to a changing climate, this report highlights common climate-related risks and possible response actions across all regions and sectors.
4th National Climate Assessment Links
The Fourth National Climate Assessment may be found
here
. The
guide to the report
includes a discussion of key messages, description of climate assessment regions, what is meant by confidence and likelihood and a glossary. There are some very useful diagrams and interactives included, e.g.,
Americans Respond to the Impacts of Climate Change
and
Indicators of Change
.
Here is the link to the Midwest, our part of the world, which includes Illinois, Indiana, Iowa, Michigan, Minnesota, Missouri, Ohio, and Wisconsin.