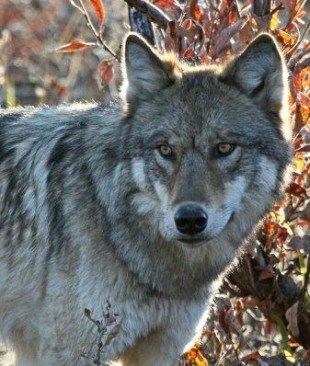 Environmental & Science Education
STEM
Biodiversity
Behavior
Edward Hessler
I bet you've seen, read or heard this but just in case.
A Research Brief from the University of Minnesota (December 13, 2018) describes a predation behavior in wolves not previously observed: hunting freshwater fish. The behavior was first observed by Tom Gable, a Ph.D. candidate in April 2017. Then it was observed again in early 2018.
So "the team quickly put out camera traps to gather evidence. By the end of the season, they recovered the footage of this rare behavior. Rarer still, the video shows the wolves fishing at night."
The video showed the wolves standing next to the creek in the dark, listening and looking. Gable notes "You can see the wolves abruptly head to the water several times after hearing a splash--they learned what a fish splashing in the creek sounds like and they know that it means food. Incredible."
You can view a
short video
of this first-ever recorded fishing behavior in wolves of Voyager's National Park which is linked in the story.
Yep, incredible.