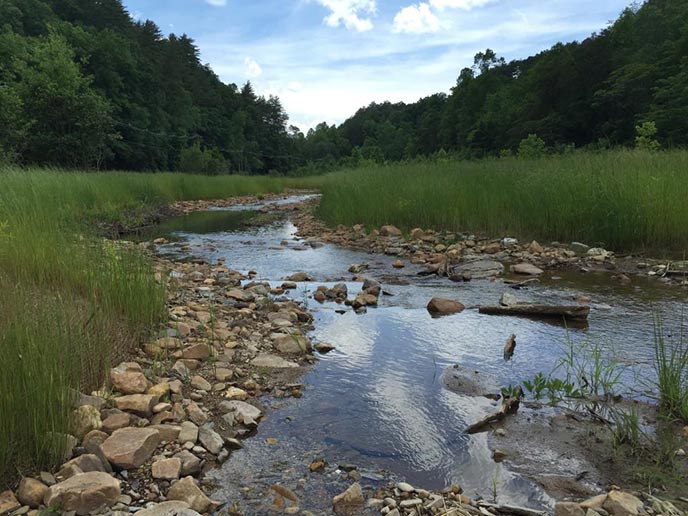 Environmental & Science Education
Clean Water
Health
Culture
Edward Hessler
You've all heard about the raw water craze (craziness), a recent fad. I'll say a few things about it.
What could possibly be wrong with untreated water? Say rain, snow (maybe not the yellow stuff but who knows?), ground water, natural springs, lakes, streams, rivers. Each of these contains a different suite of minerals, particles, bacteria, parasites, alga, viruses, etc.
Water, the raw, untreated kind is a "natural" product where natural = good (Even better, perhaps the best). According to raw water advocates, it may even contain
probiotics
or "healthful bacteria."
Clean water, the treated kind--filtered, treated, purified--is among public health's and sanitary engineering's greatest successes. The
United Nations General Assembly
in July 2010 recognized "the human right to water and sanitation." Sufficient. Safe. Acceptable. Affordable. Physically accessible. For all. For everyone.
Nature has its own "additives," some known as well as their health various hazards and some not yet known to science or are their potential effects. You may see some of them
here
. These are taken with an
electron microscope
which shows not only details and often paints them as lovely...beautiful.
A Google search will lead you to many articles and essays about raw water. Here is
one
from the site
ArsTechnica
.
You may want to listen to this classic by the
Sons of the Pioneers
.